Low Approval Rating – Trump's Biggest Challenge
Posted by Avramov.com on Jan 22, 2017 in Latest | 0 comments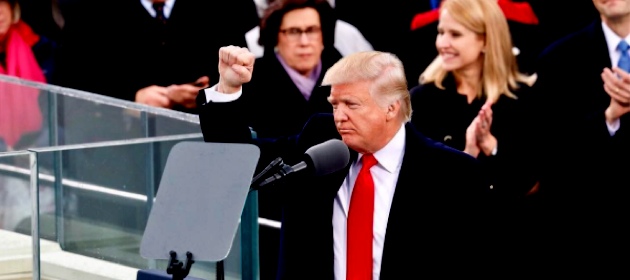 I don't remember in my lifetime (I'm getting 44) a US president to start one's first term with such a low favorability rating and to be put under such pressure by various groups, from day one, as President Trump. His approval rating hit its lowest hours before the inauguration. It happened to him and it would be a miracle if he'd manage to turn the things around.
Historians already called Mr. Trump's inagural speech "the most ominous entrances ever". The President delivered nationalistic speech that sounded quite defensive, an see a tone very unusual for a country which has been world leader ever since The Second World War.
Mr. Trump described America as a landscape of "rusted-out factories scattered like tombstones" and inner cities troubled by crime, gangs and drugs, a picture that would hardly inspire even Trump's own supporters. It just sounded very un-American.
President Trump positioned himself as the protector of the America's "forgotten men and women". From now on he will be challenged by his opponents, by the media, by the Republican party's mainstream and by the same "forgotten men and women" to deliver on his promise and to respond with policies, which ensure that no one would feel forgotten. It looks a mission impossible, to me.
There aren't many examples of elected officials at that level, who started as low as Mr. Trump in terms of public support and subsequently managed to turn their approval rating from negative to positive. One who made it was President Eisenhower. He started only at 30% approval rating, but managed to increase it to almost 70%, shortly after he entered the White House. Could President Trump make it?
Liberal America started putting the heat on Trump. It is very likely that many of the independents would follow. There are also many doubters in the Republican party and Mr. Trump's stand on Russia doesn't help him to win their support. It looks like that his honeymoon period will be very short and the President will be put under pressure in Congress on various issues, both from the left and the right.
There's one thing which no one would question. It is that the "The Work Begins" (a message anyone would find on the new White House website) and it would take a lot of it to bring the divided American society together.