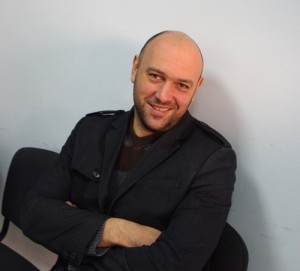 I was born in the beautiful town of Plovdiv, one of the oldest inhabitated cities in Europe (Earliest evidence of a settlement dates back to 6000 BC). The thousands years of history made their mark and gave the city its character. I love the place. I graduated foreign language school, learning English and Russian and thereafter went to Sofia university to study Political Science. I have Master degrees in Political Science and in Public Administration, and also specialized in International Affairs.
An academic discipline I was very interested of was Social Science (Sociology) and Polls & Surveys, in particular. This would prove to be very important to my future work in election campaigns.
During my scholar years I have worked as journalist in the Bulgarian National Radio, in few local cable TV stations and used to write for quality newspapers.
Election Campaigns
My first position in an election campaign was as Junior Assistant in the 1996 Bulgarian presidential elections. Next year, I had an opportunity to join to an election campaign analytical team which worked for UDF, the party that won decisevely 1997's Bulgarian general elections. Both were won with a very little help from myself. They were a important start, however. In 1999, I formed a team of four, which worked as consultant group to local election campaigns.
In 2001 I have been invited to manage the election campaign of then governmental party UDF (member of EEP) in Election district 16 and 17 (Plovdiv, Bulgaria). This campaign was lost by the UDF, but under the leadership of Yordan Bakalov, District Leader of UDF at the time, I have managed to secure one of the highest election results for the party nationwide.
From 2002 to 2003 I have served as Head of the Analytical Department of United Democratic Forces (UDF) and was a member of the party's election campaign management team in the 2003 local elections. In 2004 I exited the party's professional structures, but keep my affiliation with UDF and 2005 I worked as a political consultant in the Bulgarian parliamentary elections.
In the end of 2005, Bulgarian President 2001 – 20015, Petar Stoyanov got elected as party leader of UDF and I invited me to rejoin the party structure. I have been elected as a Head of the Election Campaigns of UDF, position I held for 2 years. As one of the party's top officials, I was responsible for organizing the first European elections after Bulgaria joined the European Union, in 2007. Unfortunately the party was not in its best (UDF has previously split in 2004) and was in decline. As of 2006, a new very strong center-right political party (GERB) emerged in Bulgaria. Despite the hard work of the the UDF's leadership and the Election campaign team (we managed to double the UDF rating in the poll from 2.5% to 5%), due to the lack of human and financial resources, the UDF fell short (by less than 10 000 votes) of the 5.5% election threshold and did not make to get a MP elected in the European Parliament.
During the local elections in 2007, I was a consultant to two mayoral candidates in municipalities with population of less than 100 000 thousand residents. One of those was won, while in the other one my candidate managed to displace one of the favorites and went to the second ballot, where she lost. Both campaigns helped me a lot to implement election campaign techniques that proved to be very successful.
Since 2008 I have been working as political consultant to conservative and right-wing political parties and managed a number of successful elections campaigns, including Bulgarian local election and mayoral campaigns in 2011 and 2015. Find out more in articles "A Campaign That Made The Difference" and "Haskovo 2015 – From Doubters To Believers".
New Media & IT
I was happy to create myself (or to be part of a team that created) some of the most popular online media in Bulgaria, starting from scratch and working both on the New media concept and on the IT side (including on designing the front end and back end of the) of the online editions. My team have been creating and managing New media campaigns (including social media and online marketing) for political parties and candidates since 2006.
In 2000 I co-founded a Managed IT Service provider, which has been subsequently transformed into today's Rax.bg, one of the longest running Managed Hosting companies in Southeast Europe. In 2002 I have co-founded the U.S. Managed Hosting provider HostColor.com.